From factory scheduled maintenance services to complete mechanical repair, J & F Chatsworth Auto Body keeps your car humming.
Keeping your vehicle properly maintained not only keeps you safe but it also extends the life and fuel efficiency of your car. Our experienced ASE-certified technicians use the latest in state-of-the-art equipment to diagnose and repair your vehicle right the first time. When sourcing replacement parts, we use manufacturer's original parts or same kind and quality from trusted Brands when necessary.
---
Any NYS registered repair shop can perform factory scheduled maintenance during warranty period without voiding your warranty. 
---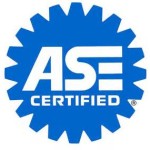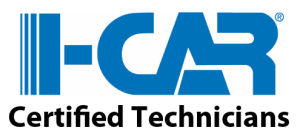 Recommended & Required Maintenance Schedule
Air Conditioner Service
Recommended at the start of summer
Belt and Hose Replacement
Recommended every 4 -5 years
Brake Inspection and Replacement
Recommended once a year
Cabin Filters Replacement
Recommended every 12,000 -15,000 miles
Cooling System Service
Recommended every 30,000 miles
Driveline Service
Recommended every 30,000 miles
Fuel Injection/ Air Induction Service
Recommended every 30,000 miles
Oil Change, Filter and Lubrication
Recommendations vary, but usually every 4,000 and 50,000 miles
Scheduled Services and Preventative Maintenance
Recommendations vary, but usually every 30,000 miles
New York State Vehicle Inspections
Required once a year
Power Steering Service
Recommended every 30,000 miles
Suspension and Steering Service
Recommended once a year
Timing Belts Replacement
Recommended every 60,000 – 90,000 miles
Tire Rotation and Wheel Balance
Recommended every 8,000 miles
Wheel Alignment
Recommended every 60,000 – 90,000 miles
Other Mechanical Diagnostic Services and Repairs
Alternator and Starter
Auto Glass Repair
Check Engine Light Diagnosis
Engine Repair
Electrical Accessories and Battery
Rust Proofing
Transmission Service